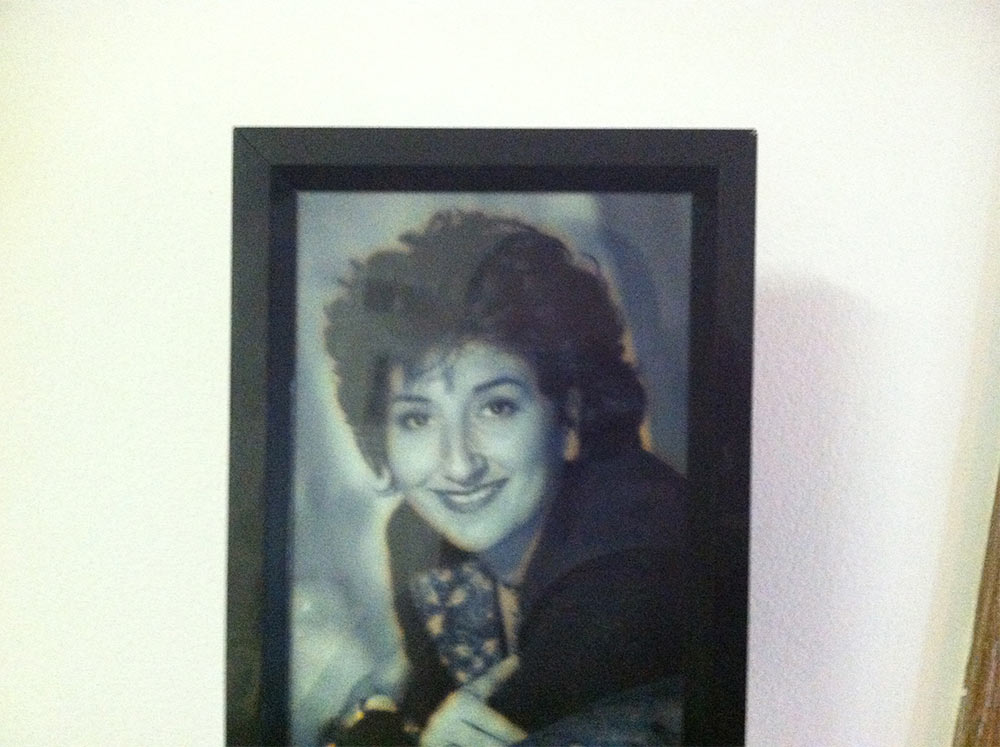 He had a great role model: his mother, Crystal Hohenwarter.
Crystal and Stephen Hohenwarter met John through a Big Brothers/Big Sisters program and visited him a few times each week, receiving permanent guardianship of him when he was 12.
"She was amazing. She was everything," said John, his speech softening and slowing as he described her.

"She loved life and always smiled," he said.
Crystal died of breast cancer when she was 39 and when John was 17.
"My whole world shattered," he said.
There has not been a day since 2000 when he said he hasn't thought about her and missed her.
He writes about her on his Facebook page from time to time and posts pictures of her. On Feb. 26, 2014, he wrote: "Today marks 14 year since I lost the most important woman in my life… my mom. There isn't a day that goes by I don't think, talk and reminisce about her. I have some amazing memories of her like the time where I was at my first job she picked me up on a clear summer night in the good ol v.w. rabbit convertible with the top down, right before we went to get ice cream at Wendy's she turned to me and said, 'John let's just sit here for a little and look at the stars.' That's one memory that I will always treasure forever I miss you mom every day."
Describing his mother's battle, John stressed how hard she fought from when she first found a lump on Feb. 26, 1998. "And then it came back." She died on Feb. 26, 2000 – two years to the day when she first found the lump.
Throughout her ordeal and chemotherapy treatments, John remembered how she made friends with others who were fighting cancer.
Crystal, who was a hairdresser and owned a spa, would go and take care of the other patients even when she was sick herself. "She would go to their houses and cut their wigs so that they could feel beautiful – even when she was puking in a garbage can," he said. "She believed in helping everyone."
"It rubbed off of me and I've learned a lot from her," said John, who is a single father of 3 1/2 year-old Lyric. John works as the assistant manager of the, Ohio Panera Bread.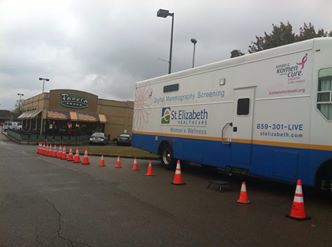 One day, Albert Covelli, Sam Covelli's son who works with Covelli Enterprises, came into the Kettering store.
"I went up to him and told him the whole story," John said, remembering the conversation. "He was blown away and he said, 'hang on just a second.'"
When Albert Covelli returned, he told John that he had made some phone calls and had arranged from him to meet with the regional marketing director for Covelli Enterprises.
"I've been with the company for 16 years. I've seen so many events that we've done to raise money and hand a check to someone and not know where the money is going. Why can't we go one step further and get hands-on with the program and educate the people?"
Albert Covelli and other managers were sold.
From there, it all moved quickly.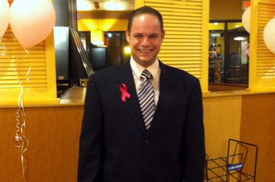 John's idea of bringing free mammograms to people at the Panera Bread restaurant had taken shape.
The first event, held Oct. 15, 2012, at the Kettering Town and Country Panera Bread, was successful with many showing up.
The second event, held Oct. 17, 2013, was even more popular. Forty eight women, the most who could be seen in one day, signed up for and received free mammograms. Of the 48 who received the mammograms, only two had ever had a mammogram before.
The next event is scheduled for Oct. 1.
"Growing up in a company like this, you understand that this company does really care," he said. "The concept with Panera is eating right and healthy and Panera is like an oasis when you come in here."
Sicherman is determined to keep it going and to expand it into helping women receive follow-up care. "We give away as a company so much money to many really amazing causes but I wanted to offer direct help," he said.
"I'm doing all of this because I don't want anyone else to go through what I went through," John said.