Valerie Lane wasn't looking for a job when she began working at the Greentree Panera Bread, just outside of Pittsburgh.
The 31 year-old had moved back to Pittsburgh in 2013 and was volunteering with numerous organizations, and didn't really need the job.
But she was missing human interaction.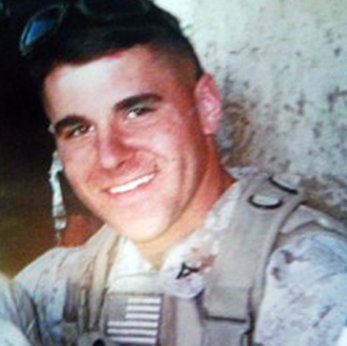 Valerie's husband, the late Sgt. Ryan Lane, was killed in Afghanistan in 2009 and she had other priorities, like trying to come to terms with the death of the man who had been her high school sweetheart.
They married when Valerie was 20 and by the time she was 25, she was a widow.
"It's been hard," she said. "I gave myself a lot of time. But I still get really emotional."
After several years of working only as a volunteer, Valerie began to re-evaluate her life.
"I decided it would be great to have that human interaction which I was missing. And I thought it would be fun if I could be a cashier. I wanted adult time to talk to people," Valerie said.
She began working a few days a week in the beginning but was quickly promoted to the catering manager, a position that requires 40 hours per week.
Her mother-in-law, Kathy Hanley, works at the Southland Panera, and urged Valerie to apply for a position with the Covelli Enterprises-owned Panera Bread.
"I love it. I love the people I work with. I love the customers who come in. There are a lot of regulars," she said. "I love knowing what they're going to order. I'll see a person coming and know that they're going to order a small coffee and a cherry pastry."
Valerie said the best part of it for her is developing relationships with people. "I love waking up and going to a place I enjoy," she said.
As the catering coordinator, she said she will be working on all facets of the catering assignment, from preparing and packaging the food to delivering or serving it. She said she will also work on trying to line up new catering accounts.
"I am excited about the business side of this as well," she said.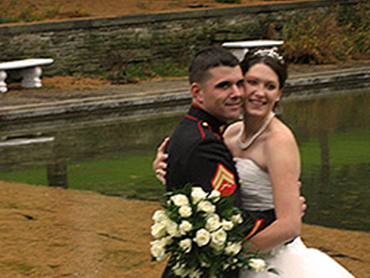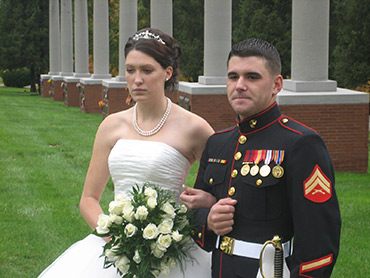 Valerie's re-entry into the workforce comes after years of serving as a military wife and traveling from community to community without the ability to stay in one place for a long time. She said she worked at a preschool when she and her late husband were stationed in North Carolina.
"This is pretty different from that," she said, laughing.
Although she began working full-time at Panera in March 2015, she said she will remain completely committed to her volunteer work with the Dr. Bill Neches Heart Camp in Fonbel, Pa., an overnight camp with children who have congenital heart issues.
She attended the week-long program from the time she was 8 years-old until 18 because of her own congenital heart disease issues.
She said children attending this special camp don't get teased because they cannot do as much as other children or because they have scars from their heart surgeries.
"Heart camp was fun. You weren't at the doctors. You weren't getting made fun of," she said.
"We have kids who have had multiple heart transplants," she said.
Valerie said she made lifelong relationships with many people who attended the camp with her.
"I've still kept in contact with those people," she said.
When she moved back to Pittsburgh from North Carolina, she was glad to be able to fully devote herself to volunteering there.
"It's a wonderful place where kids can just come and be themselves. Everyone has scars. Everyone understands,"